Flexible spinner using Canvas
npm install spinner-browserify
Want to see pretty graphs? Log in now!
| | |
| --- | --- |
| 2 | downloads in the last week |
| 9 | downloads in the last month |
spinner-browserify
Flexible spinner using canvas, a fork of godmodelabs/spinner.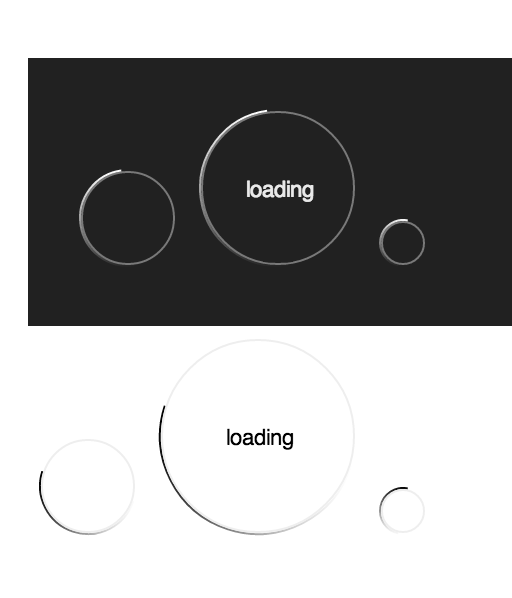 Check out the demo!
Installation
$ npm install spinner-browserify

Example
var Spinner = require('spinner-browserify');

var spinner = new Spinner;
document.body.appendChild(spinner.el);

API
Spinner#light()
Change the spinner to the light theme.
Spinner#font(family)
Change the font to family.
Spinner#fontSize(n)
Change the font size to n.
Spinner#size(n)
Change the indicator diameter to n, defaults to 50.
Spinner#speed(n)
Change the speed to n rpm, defaults to 60.
Spinner#stop()
Stop the animation. This is important when removing the spinner, otherwise the requestAnimationFrame cycle will continue.
License
MIT